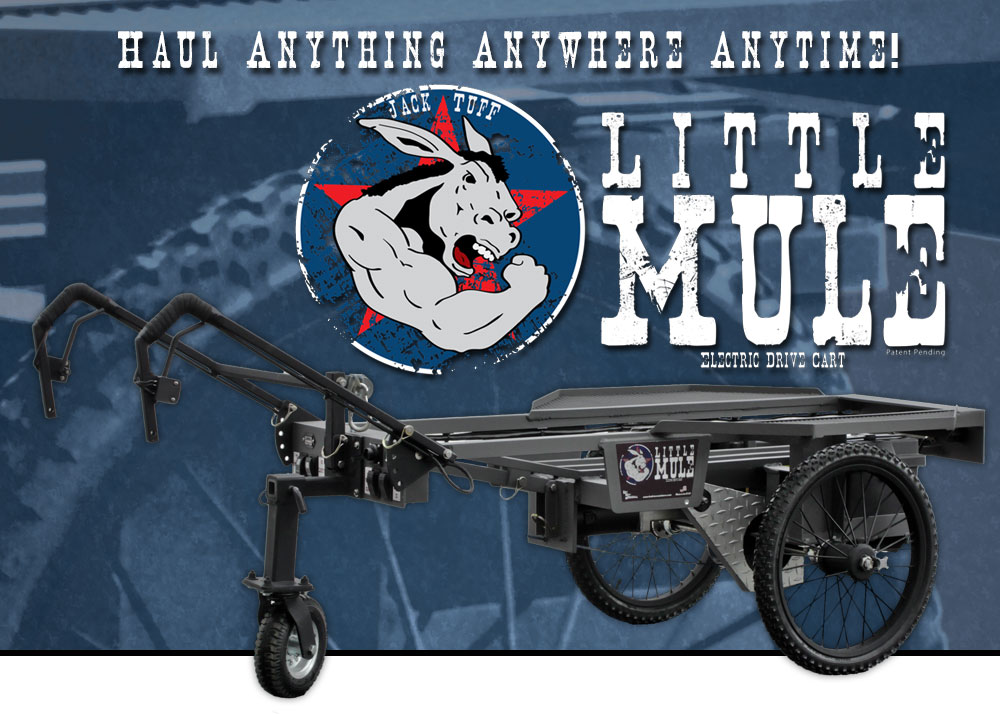 The Little Mule is powerful and lightweight, yet safe to use. The front pneumatic tire removes the burden on the user from lifting the work load as it travels, and allows for easy turning when in tight quarters. Its low center of gravity reduces the chance of a rollover when traversing steep hillsides, logs and rocks. The heavy-duty stainless drive train and 24 volt motor gives The Little Mule unstoppable working power. The Little Mule Cart is the most versatile electric drive cart ever produced.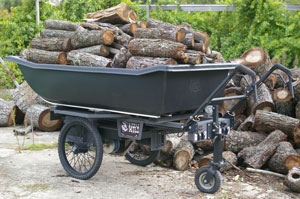 Little Mule Deer Cart Hauling
Take a minute to imagine the last time you had to retrieve a deer out of the woods...by yourself. Now imagine that same hunt, only this time you have the Little Mule Electric Drive Cart with you. Picture yourself retrieving your deer by yourself from any location, effortlessly and with no noise disrupting the rest of your hunting area or causing damage to your trophy. The Little Mule also greatly decreases your chance of injury unlike other methods or styles of deer carts that require manual operation. This truly is the most universal deer cart a hunter or outfitter can own!

Little Mule Cart Specifications
Length
62"
Length:
Handle Bars Extended - 84"
Width
33 7/8"
Height
22"
Weight
144 lbs. Including Batteries
The Litle Mule comes in three different models.
FEATURES
View Details of Each Feature Here

$3,299.00

$3,899.00

$4,599.00

Front Pneumatic Swivel Tire
X
X
X
All Aluminum Frame
X
X
X
Forward / Reverse with Variable Speed
X
X
X
Hi / Low Speed Selection
X
X
X
Heavy Duty "Stainless" Drive Train and Hardware
X
X
X
Free Wheel / One Wheel / Two Wheel Drive Operation Hubs
X
X
X
Heavy Duty 24 Volt Operating System
X
X
X
8 Hours Run Time (Varies Depending on Terrain and/or Load)
X
X
X
On Board Charging System
X
X
X
Mulebarrow Kit Ready
X
X
X
Multi Position Collapsible Handle Bars
X
X
X
Front and Rear LED Lighting
X
X
Fender Set
X
X
Puncture Ressitance Foam Filled Tires
X
X
Auto Spring Loaded Locking Hubs
X
Built-In Winch System and Tower Pulley Assembly
X